1st September, 2023
Commercial & General's Variety Bash team raises $71,170
A huge congratulations to our Variety Bash team who took on the 2023 event and raised an impressive $71,170 in support of Variety – the Children's Charity of South Australia.

Development Director - Commercial & Industrial Dwayne Erich, Senior Development Manager William Vartzokas and Development Director - Residential Aaron Wilkin set themselves a target of exceeding last year's effort and they well exceeded this goal.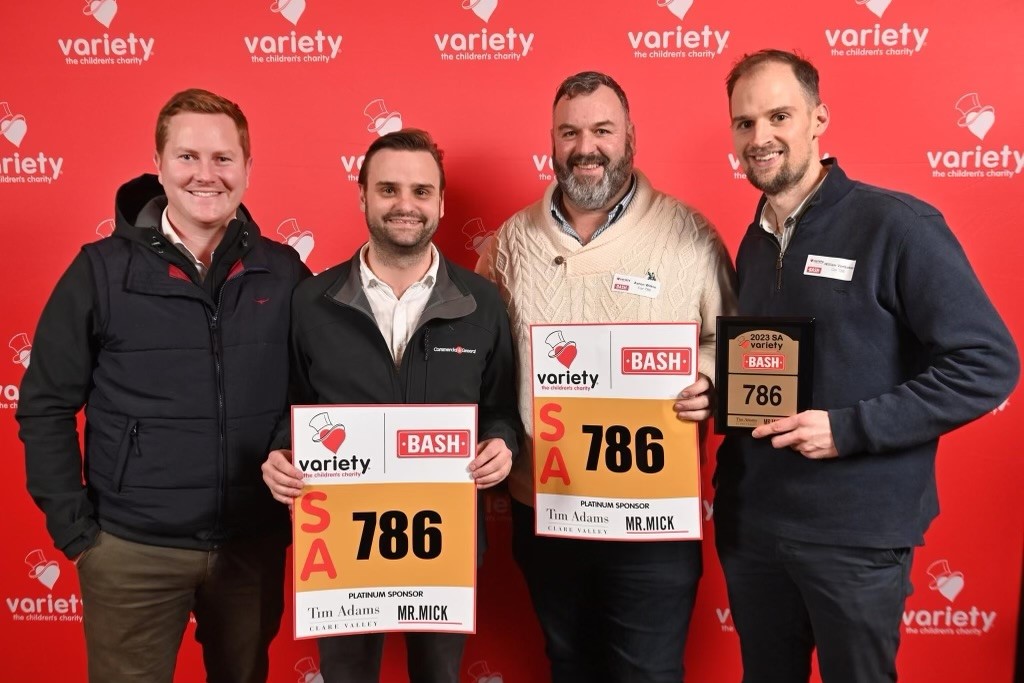 "We are extremely grateful to the many Commercial & General suppliers and businesses who supported our fundraising efforts through generous donations," William said.
"For many, it wasn't their first time donating to our Bash team and we appreciate the fact they backed us again as a way to support the great work being done by Variety."
The team's smoking hot, gold 1988 Mercedes 420SEL was again the car of choice for this year's Bash, complete with full shisha piping and an upgraded smoke machine fitted to the car.
The $71,170 raised by the team helped Variety raise a staggering $2,393,000 which will have a transformative impact in bringing hope and support to South Australian kids who are sick, disadvantaged or living with disability.
"The excitement and joy on kids' faces is always by far the best part of being involved in the Variety Bash," William said.
"Every time you enter a town or visit a remote school along the way, you get to see firsthand what the Variety Bash means to communities and why it is so important."
Commercial & General would like to thank the following businesses for their support of this year's Variety Bash team:
Tandem Building Group
McMahon Services
Alexander Symonds
D'Ettorre Plumbing
Reece Plumbing
Tectvs
Brown Falconer
Future Urban
Strata Data
Savant Energy
UrbanVirons
Aura Custom Projects
Michels Warren
Cube Architects
JJL
Leedwell
Cushman & Wakefield
Triaxial Consulting
M&E Electrical
Contech
Iocane
ALH Hotels – Ramsgate Hotel
Eclipse Real Estate
Guardian Insurance Brokers
InHealth Medical
Titan Cranes
Kies Family Wines
Owen Andrews Catering
Workspace Commercial Furniture
Onsite Rental Group
Jordan Plumbing
Saccardo Construction
Square Ceilings
Aluline Commercial
Climat Commercial
Capetal Advisory
18th Street
Tip Top Electrical
Il Cattivo
Catcon
Delta Group
Innovis
Cadence Pilates
Bell Architecture
Mollison & Co Earthmoving & Contractors
Phase Blue
Glow Heating Cooling Electrical
Craig J Solutions
Pirtek
Pace Concrete + Construction
D&V Services
Eastwood Environmental
Hallett Concrete
Williamstown Hotel
Gorilla Timbers
Stoddart Group
D'Ettorre Plumbing
United Cranes
United Precast