29th March, 2023
Award recognition for Commercial & General projects
Commercial & General projects have once again been in the spotlight with WEST, Eighty Eight O'Connell and the Australian Bragg Centre for Proton Therapy and Research all being recognised in national award ceremonies.
Urban Development Institute of Australia (UDIA) National Awards for Excellence
We were delighted to be finalists in two categories at the UDIA's National Awards for Excellence held in Perth last night (Wednesday 29 March).
Having won its category in the UDIA state awards, our Ocea apartment development at WEST was a national finalist in the Medium Density Development awards category, while we were also a finalist in the category of Marketing Excellence for our landmark Eighty Eight O'Connell redevelopment.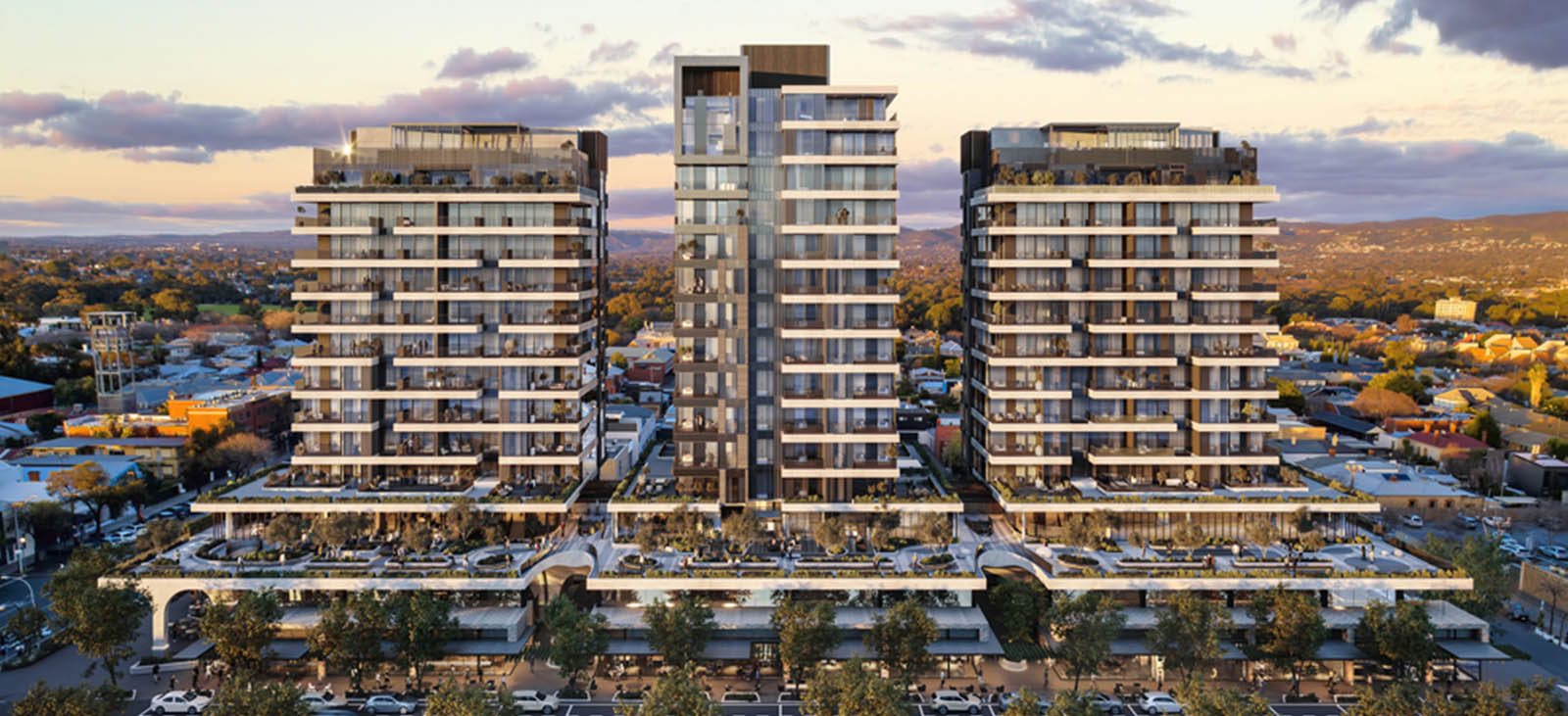 2022 Civil Contractors Federation (CFF) National Earth Awards
The CCF National Earth Awards are the most prestigious awards in civil infrastructure, with the annual award ceremony attracting hundreds of entries each year. Awards are judged against a range of criteria, including the management of project, construction, safety, quality and project stakeholders.
It was no surprise to us to see our project partner McMahon Services Australia take out the national award for Civil and Environmental Remediation Works Site for their investigations, demolition, bulk earthworks and remediation for the basement and bunker levels of the new Australian Bragg Centre that we are developing in Adelaide's BioMed City precinct.
This $500 million facility is a purpose-built biomedical development set to be home to leading cancer research institutes as well as the first clinically dedicated proton beam precision therapy centre in the Southern Hemisphere.